🏆International REUS dog show 17/03/2019 🏆
⚡⚡⚡ CAN RAYO Kennel dogs results ⚡⚡⚡
William Wallace de CAN RAYO ⚡

Exc 1 CCJ  Best Junior
King Power de CAN RAYO ⚡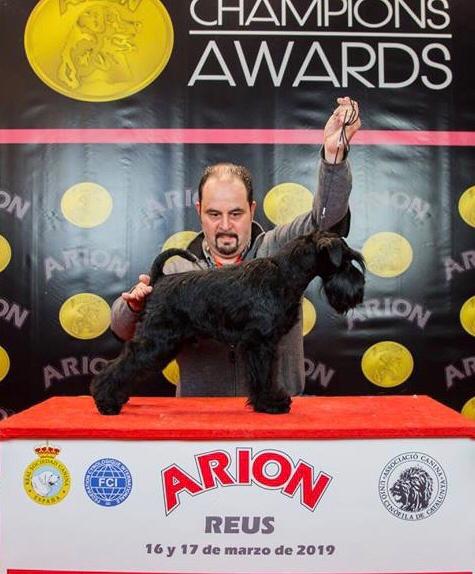 Exc 1 CAC-RCACIB
Dreamer de CAN RAYO ⚡
Exc2 RCAC
JCh.Esp. Tina Turner de CAN RAYO ⚡
Exc 1 RCAC-RCACIB  Best Intermediate
Xiri Summer de CAN RAYO ⚡
Exc 2 RCCJ
Winner Wish de CAN RAYO ⚡
Exc4
Breed Group

BIS-2nd BREED GROUP
All dogs born at home qualified EXCELLENT. Very proud of all of them and happy with their owners Alberto Torres, Joana Fernandez & Carina Conde thanks for your trust !

Very happy with the results obtained and the typicity of all the dogs shown.
Thanks to the judge Mrs. Carmen Navarro for her nice appreciation of our dogs.