We did it again: All our dogs in 1st position🥇🥇🥇🥇🏆!
CHEIW JUNIOR de CAN RAYO (11 months)
EXC1 CCJ & BOB  BEST of BREED 🏆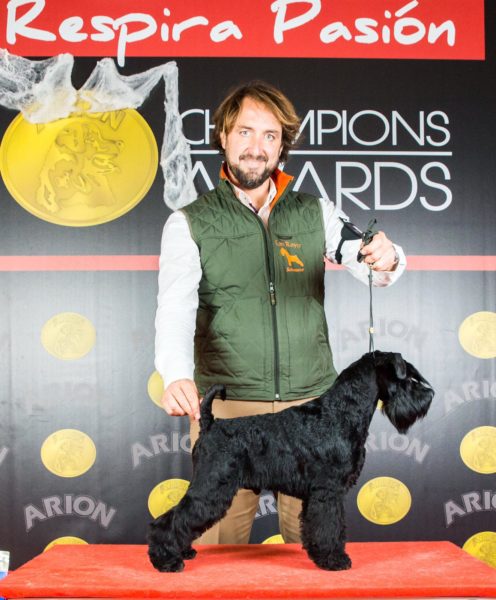 CH.Esp J. TINA TURNER de CAN RAYO (2 years)
EXC1 CAC-CACIB BOS 🏆


EPI de CAN RAYO (8 months)
VP1 BEST PUPPY of BREED 🏆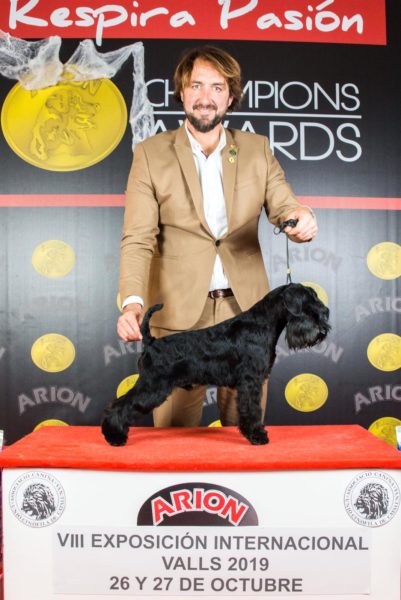 HARRY POTTER de CAN RAYO (4 months)
VP1 BEST BABY & RBIS-2 🏆!!!
BREED GROUP
Can Rayo KENNEL BEST BREED GROUP-3 represented with 4 dogs from 4 differents litters !!!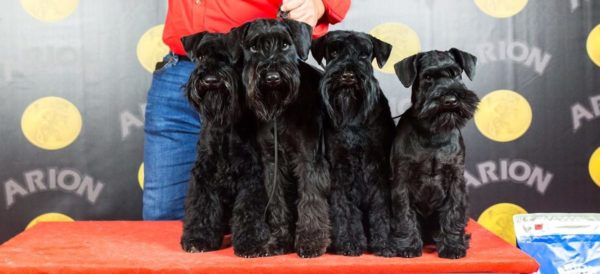 Very proud of all our dogs specially Cheiw, Epi & Harry in their first show.
Thanks to the judges Mr. Jeff Horswell (UK) and Enrico Drudi (I) to appreciate our work and giving the best qualifications to our black minis.
Thanks to Maite Garcia Rico for her grooming work & Ruth Pena Foj & Anna Parera for your help yesterday.